Slap Battles is a Roblox game about slapping people into oblivion using different gloves with unique abilities. This game is very chaotic, so don't be surprised if you spot someone complaining about some hand that I'm pretty sure originated from hell itself.
You earn slaps when slapping people, which are used to unlock new gloves. Gloves have abilities, some are passive, others are activated by pressing "E" (mobile players have a button).
Roblox Slap Battles Hallow Jack Glove
Recently Roblox Slap Battles added the Hallow Jack glove, this glove has 54 power, 17 speed and a jack o lantern ability.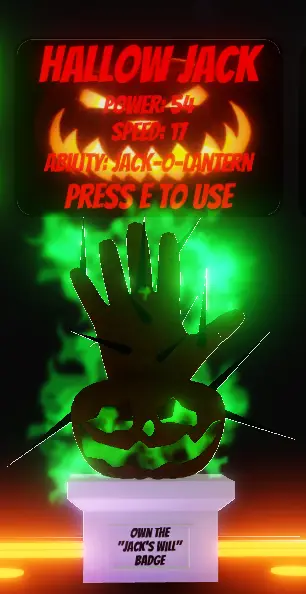 How To Get The Hallow Jack Glove Glove
To get this glove you need to have the Jack's Will badge. To get this badge follow the steps below:
First you will need 5,000 slaps, to do this simply slap those in the arena with the different gloves available to you.
Next, in the lobby, equip the Killstreak glove.
Go into the normal arena (must be a public server) then get a 10 killstreak, you must not die.
After you have the killstreak in the arena, go to the mini island (with the glowing chain leading from it to the big tree), behind the dead tree on the mini island a grave may appear. This grave has a 10% chance of spawning every 10 minutes.
If the gravestone is there, click on it and you will be given a badge.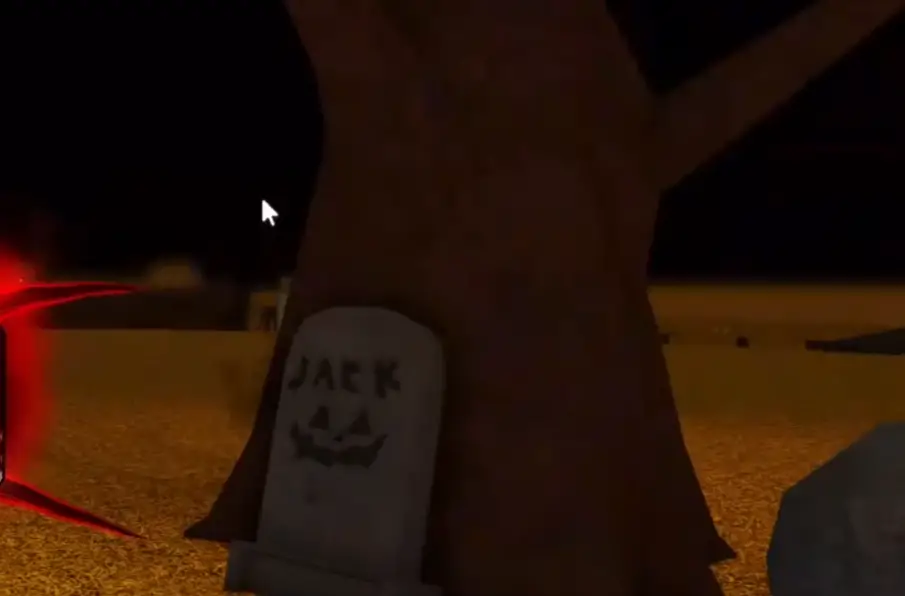 After you have done this you will get the Jack's Will badge for the Roblox Slap Battles game. This will now allow you equip the Hallow Jack glove!
Video Guide
If you are struggling with our guide on how to get the Hallow Jack glove then you can watch NoobBlox's videos showing you how to get this glove:
Other Guides
We have many other Guides, to help you inside of Roblox. You can also check out the Codes section of our website, which shows you redeemable codes for tons of your favourite Roblox games!